Contact us
Aix en Provence (Centre Ville)
Sotheby's International Realty
34bis rue Cardinale
13100 Aix-en-Provence, France
Aix en Provence (Territoire Sud)
Sotheby's International Realty
1596 avenue de la Croix d'Or
13320 Bouc-Bel-Air, France
Saint-Rémy-de-Provence
Sotheby's International Realty
1 boulevard Mirabeau
13210 Saint-Rémy-de-Provence, France
Arles
Sotheby's International Realty
2 rue Jean Jaurès
13200 Arles, France
>
>
Renovate without disfiguring
Aix : the Vasarely Foundation is undergoing a makeover

The Architectonic Centre, as Victor Vasarely called it, has regained all its luminosity. The large canopies, which for a long time were covered with tarpaulins to prevent rain from passing through, let the sun's rays in again. A meticulous project with a double objective: to bring the building up to standard while preserving its authenticity.

https://www.fondationvasarely.org/

Aix-en-Provence Sotheby's International Realty, your specialist in prestigious real estate in Aix-en-Provence.
The latest news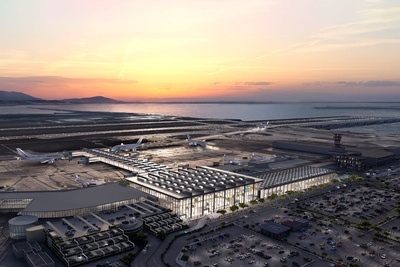 By 2023, Marseille Provence airport will have a new look
With 9. 4 million passengers, Marseille-Provence Airport (AMP) set a new traffic record in 2018. This +4. 3% increase was accompanied by a 5. 7% increase in revenue ('148 million) and a historic peak in the amount of investments made ('42 million). ...
Read more